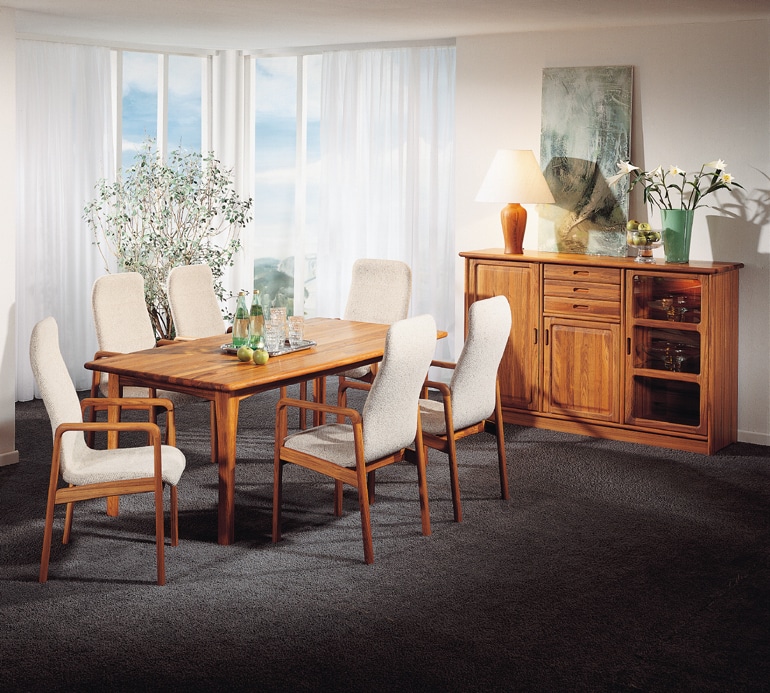 9248-160 dining table
Shown on the photo in teak:
8477AH
high back armchair w/Comfort 60005
In the event you do not have enough room for our standard cabinet widths, most of the cabinets in our rosenborg and frederiksborg ranges can be customized to meet your requirements. This also applies if you would like to replace doors with drawers or an open section or need special height or depth and do not find the cabinet you are searching for in our standard range. Let us know what you would like and we provide you with a 3D drawing if your request is possible.